OUR QUALITY OF SERVICE IS WHAT HAS KEPT US IN BUSINESS FOR OVER HALF A CENTURY.
RV Glass Repair Services is a division of Windshield Glass Inc, a family-owned business that was founded in Greensboro, NC in 1961. For over a half-century, we have been providing quality glass repairs and friendly professional service. We have several ways to help with your RV side glass: You can visit our facility in Greensboro, NC where we have electrical hookups. We can fabricate your new side glasses and ship them to you. You can send us your window frame and we can fix the glass(es) and ship the frame back to you, anywhere in America.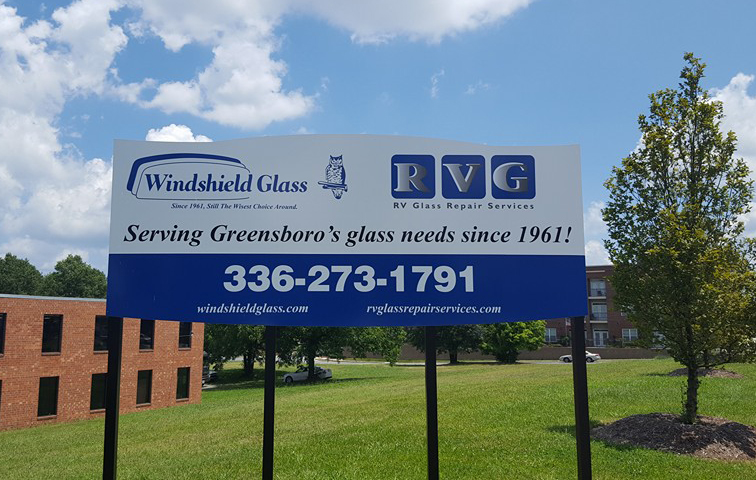 Why RV Glass Repair Services
For over a half-century, we have been providing quality glass repairs and friendly professional service.
RVG warrants that any RVG-manufactured insulated side glass unit shall be free of manufacturing defects including moisture accumulation in the air space for the following terms:
This warranty covers only those manufacturing and material defects as specified herein and does not cover defects or damages attributable to improper installation by others, acts of God, pre-existing leaks, and glass breakage. Application of aftermarket tint film voids all warranty of glass performance. Warranty is to original purchaser and is non-transferable. RVG's insulated glass warranty for RV's brought to our shop for service includes frame removal, side glass repair, and re-installation. For frames delivered to our shop for service, transport &/or shipping charges are the responsibility of the owner.
PRORATED WARRANTY FEE PORTION, WHERE APPLICABLE, SHALL BE DETERMINED AS FOLLOWS:
Warranty services are provided only at our Greensboro N.C. location. Owners must provide proof of date of purchase in order to file a warranty claim. RVG's liability under this warranty shall be limited to the repair or replacement of nonconforming side glass parts, at RVG's option. RVG shall not be responsible for incidental or consequential damages that may arise out of a claim for breach of this warranty.
With over 2000 patterns in our side window library, we can get you back on the road quickly.